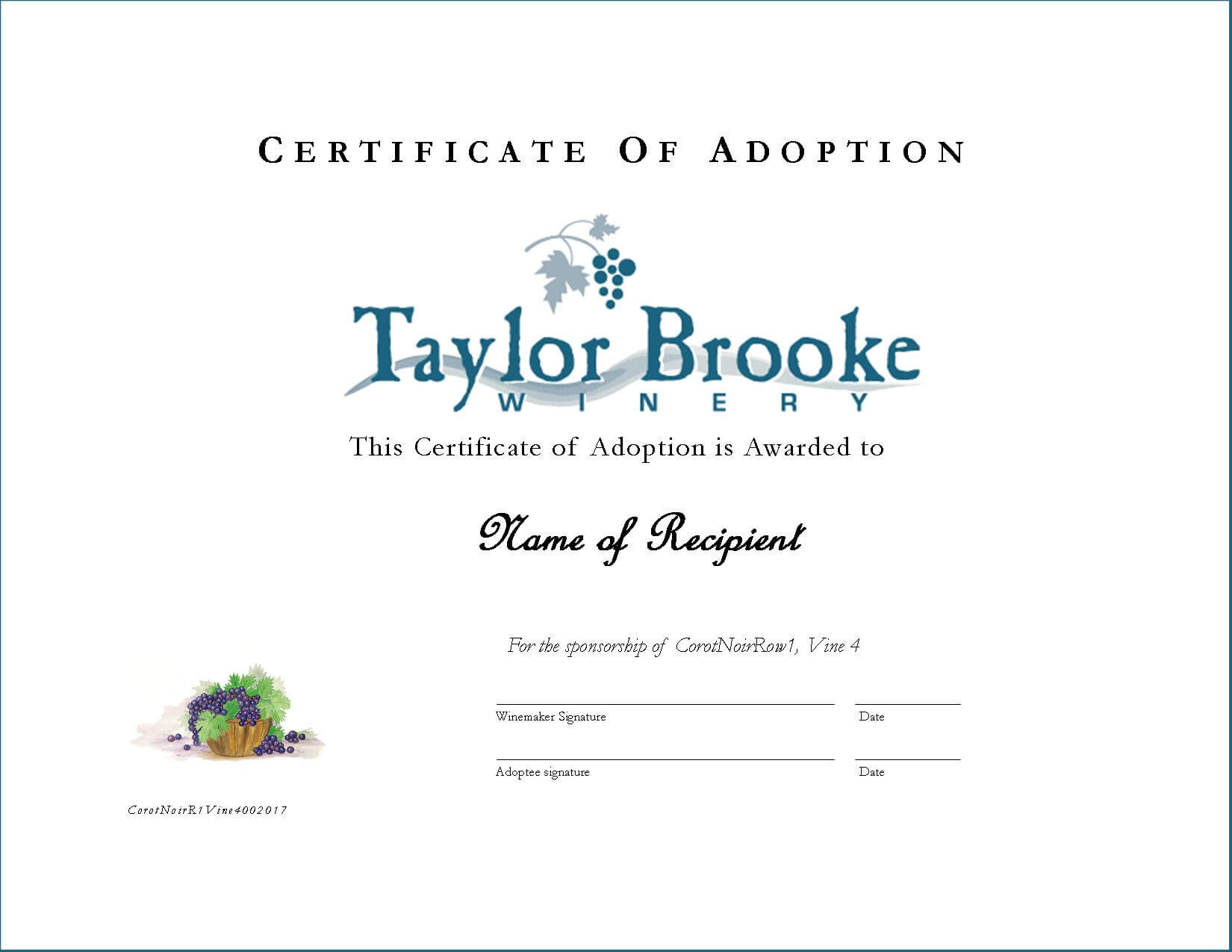 Taylor Brooke Winery introduces a revolutionary concept in helping you enjoy our wines while also giving you a chance to participate in the wine growing experience.
We call it Adopt-A-Vine. It is much more than a wine a month club or even going to a winery for tasting!
Adopt-A-Vine gives you the opportunity to "own" a vine and take home a bottle at each season for the next 3 consecutive years. When you come in to redeem your first bottle, you will be taken for a tour of the vineyard and winery (if exceptionally busy or weather is inclement, this may be reserved for your second or third visit).
Adopt-A-Vine makes a great gift for the person who has everything or the person who enjoys wine.
Here are the details of the Program:
You will adopt the next vine up for adoption in our vineyard; Vignoles, Cayuga White, Traminette, St. Croix, and Corot Noir.
You receive a parchment Certificate of Adoption.
You then receive one bottle of wine per year for THREE YEARS*.
The cost to Adopt-A-Vine is only $55 inclusive of all taxes. (+$3 for shipping)
*Due to various state laws, permit requirements, etc. we have made the business decision not to ship wine to our customers.  Wine must be picked up at the winery.
Terms and conditions may change without notice. Certificates should be ordered online or by phone in advance. Orders will only be filled at the winery when time permits. Please allow up to 2 weeks for receipt. Orders are processed daily during the month of December.