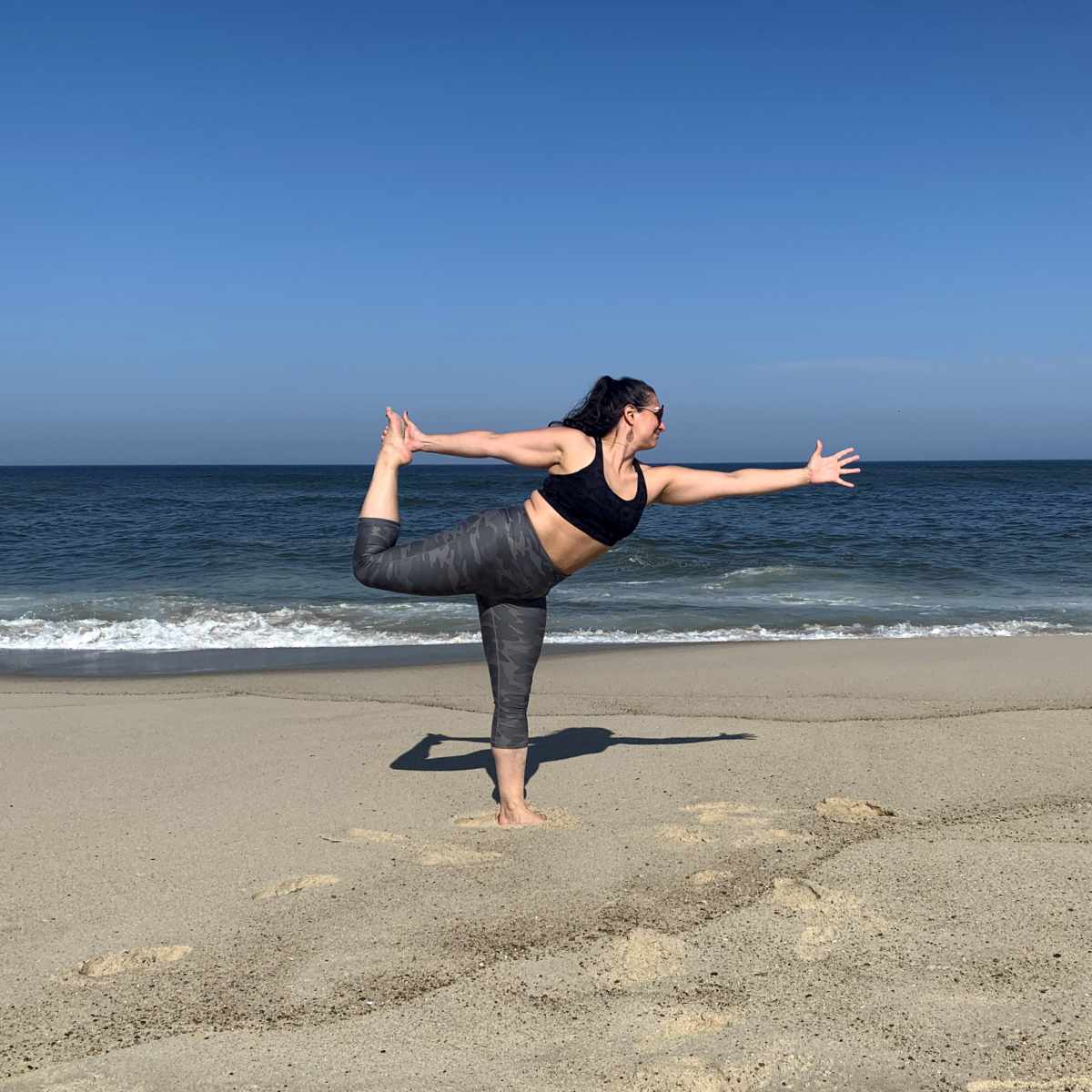 Winemaker & Yoga Instructor Nikki Auger
Nikki, our acclaimed winemaker, Reiki Master, and RYT200 yoga instructor, serves populations in and around Northeaster CT. Nikki feels the practice of winemaking and the practice of yoga go hand in hand. Engagement of all 5 senses, embracing the imperfect and being focused on the present moment are principles equally applied to winemaking and practicing yoga. For the past 7 years, Nikki has been creating new and innovative wines here at Taylor Brooke, taking inspiration from our local environment. The stress of farming and small business ownership had Nikki reaching for the calming and inner strengthening tools of meditation and yoga. Now Nikki is bringing her talent as a yoga instructor and winemaker to our guests. Yoga class with Nikki will include grounding in the vineyard, relaxing body and mind, and a tasting of her favorite wines. Check out the class schedule coming soon, and sign up to join our winemaker for yoga and a private wine tasting.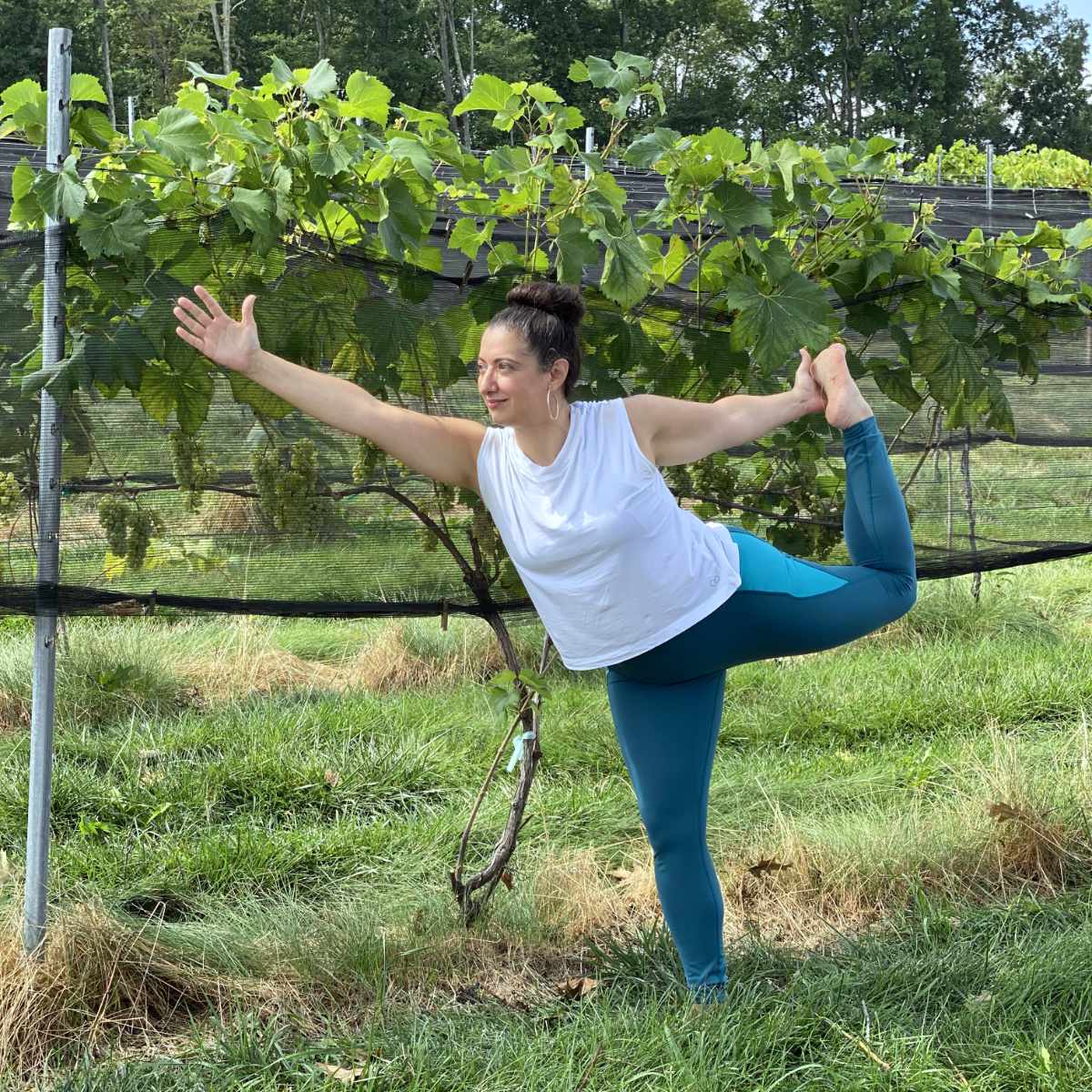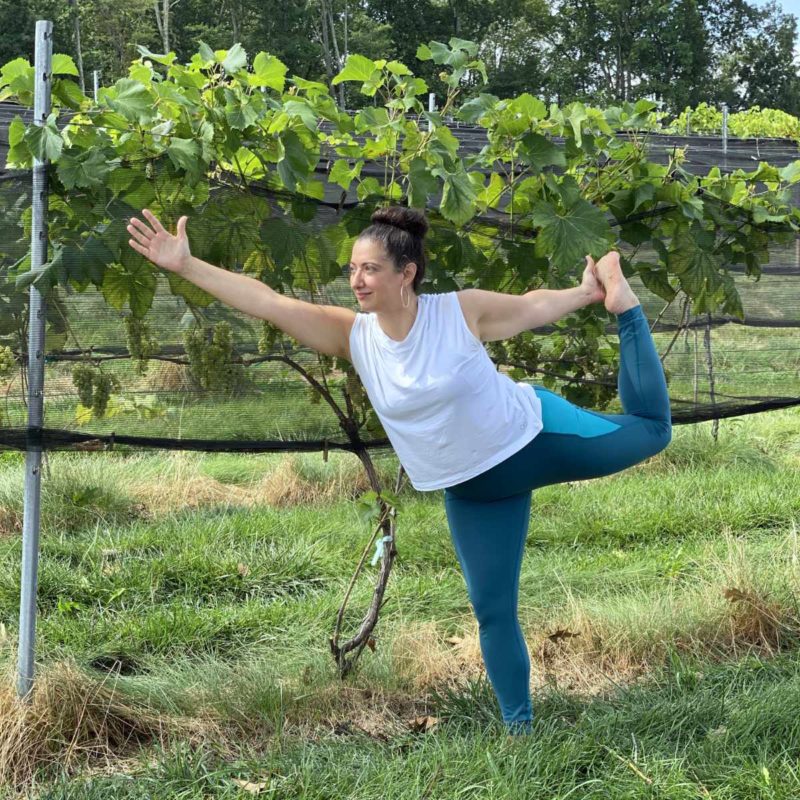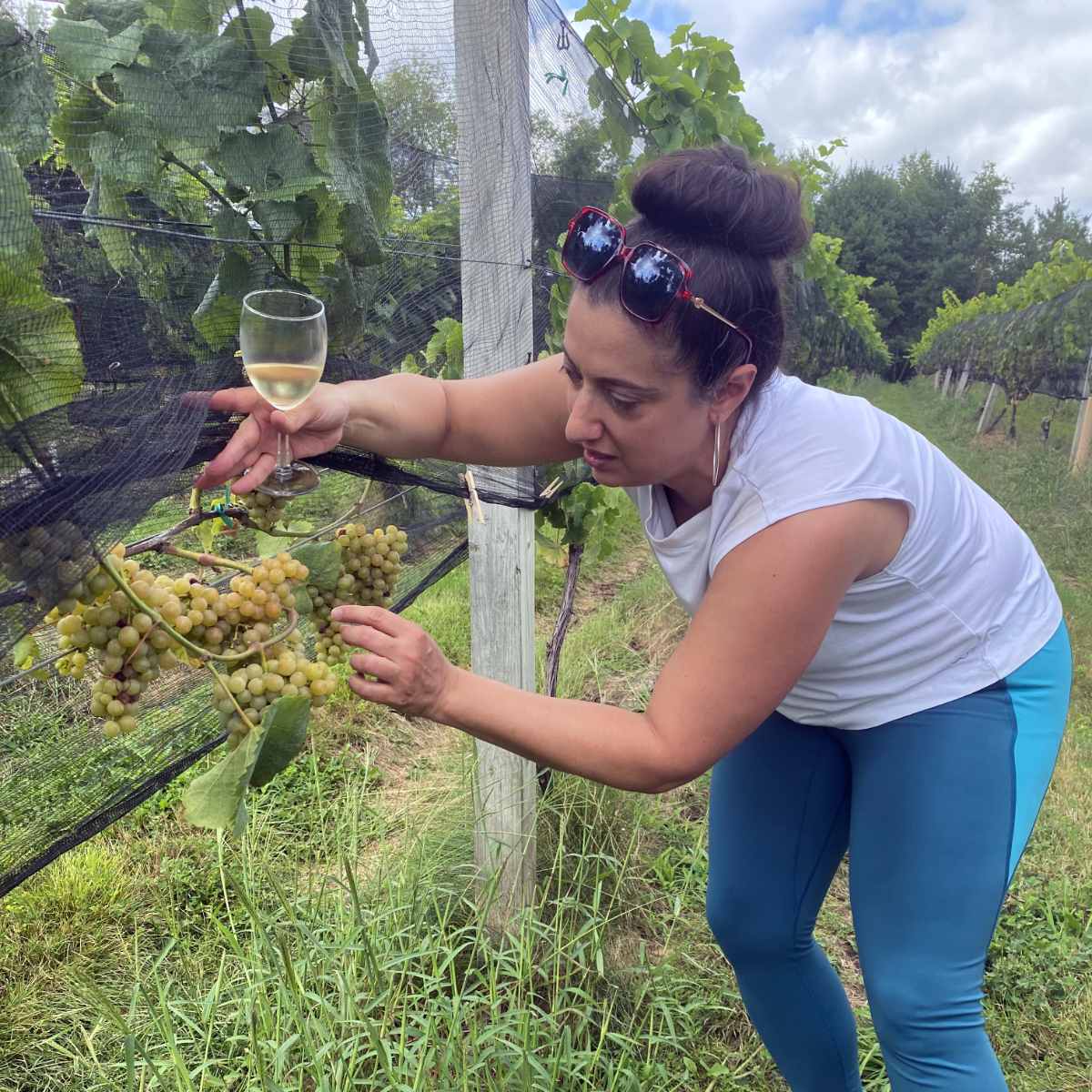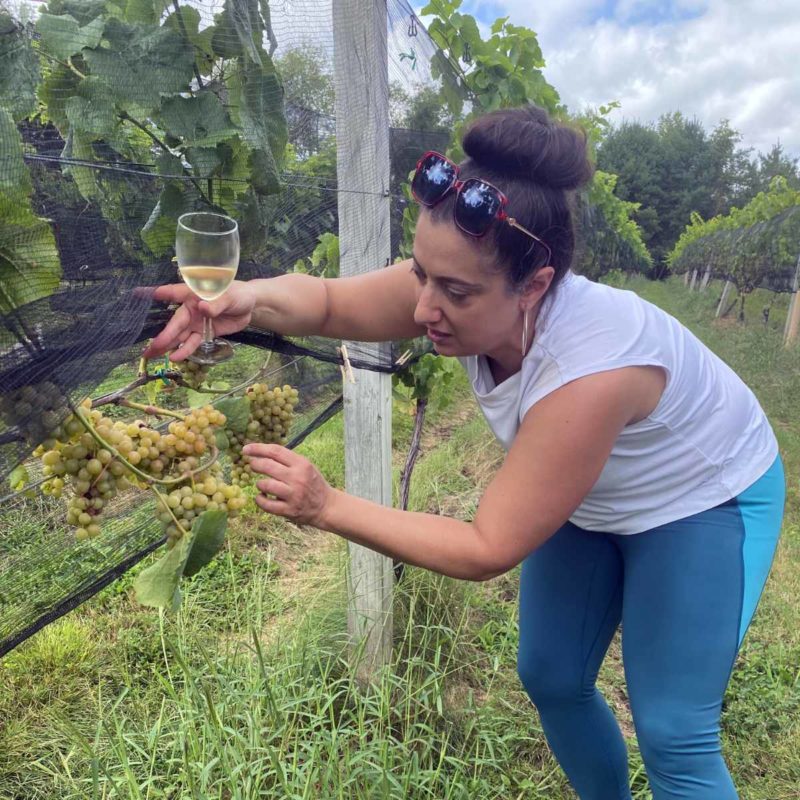 Registration is encouraged by filling out the form below. Drop-ins will be accepted on a first come first serve basis.
Show up a few minutes before noon to setup. Class includes 1 hour of yoga and a private wine tasting with Nikki of her 5 favorite wines. $40 cash or Venmo paid at the beginning of class.