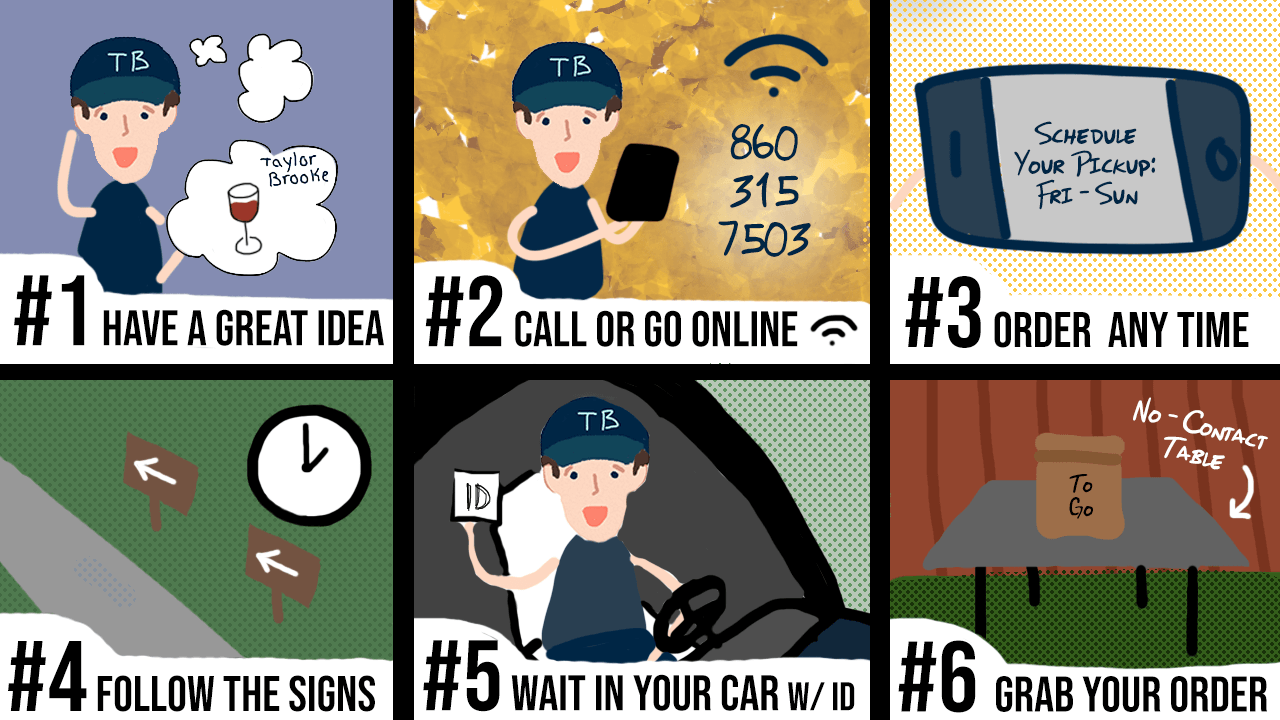 Hello Taylor Brooke Family,
Both our winery tasting room and brewery taproom are open to the public. For convenience, we offer a takeout option where you can order ahead to pickup your wine and beer down at our brewery. When you arrive at the brewery, come on inside and grab your order. If you would like curbside pickup, please call us and we'll bring your order out to you.
You can visit our Online Ordering Portal, or you can download the Toast TakeOut app and place your orders there. Phone orders during hours of operation will be accepted by calling the brewery at 860-315-7503.
*Prices already include taxes. Repeat customers can login to the online ordering portal using the "Already a Member? Log in!" link on the bottom of the portal homepage.
*Orders can be placed in advance or on the day of pickup. Any order placed but not picked up within one week will be refunded.
As always, a huge thank you for your support!