When you visit Taylor Brooke Winery for the first time, you will probably notice the column of dog portraits on the wall of the main tasting room stone bar.  They were painted by a former employee, Jessica Machnicki Daigle. The "top dog" was Zima, who died at 12 years old in March 2012.  We rescued Zima at the age of 1 ½ from the Worcester Animal Rescue League (WARL).  You will also notice one of our most popular wines is named in her memory; Wine Dog 1 and we donate $1 per bottle sold to the WARL.
Zima was an "only child" dog until we rescued Georgia in 2006 from a rescue located in the state of Georgia.  Georgia had obviously been abused and was extremely shy and skittish with people, but loved Zima. After Zima figured out that people could love more than one dog at a time, they became friends and loved hanging out on the couch together.
After Zima passed away, we rescued Addison (April 2012) at age of 2ish from The Good Dog Rescue in TN.  Addison is our social butterfly that hasn't met a person she doesn't love (she especially loves belly rubs), but is territorial with dogs other than Georgia.  Addison has a special relationship with one of our resident hawks, Taylor, and can be heard barking at it while out on walks. When Addison joined the family, she seems to have given Georgia the security and confidence to come out of her shell and not be as frightened of people as she was for much of her life.
When you do come in for a visit, Addison may be in the tasting room, so we ask that you do not let her out, since she is a runner who is hard to catch! Go ahead and click on the pictures below to learn more about our wine dogs.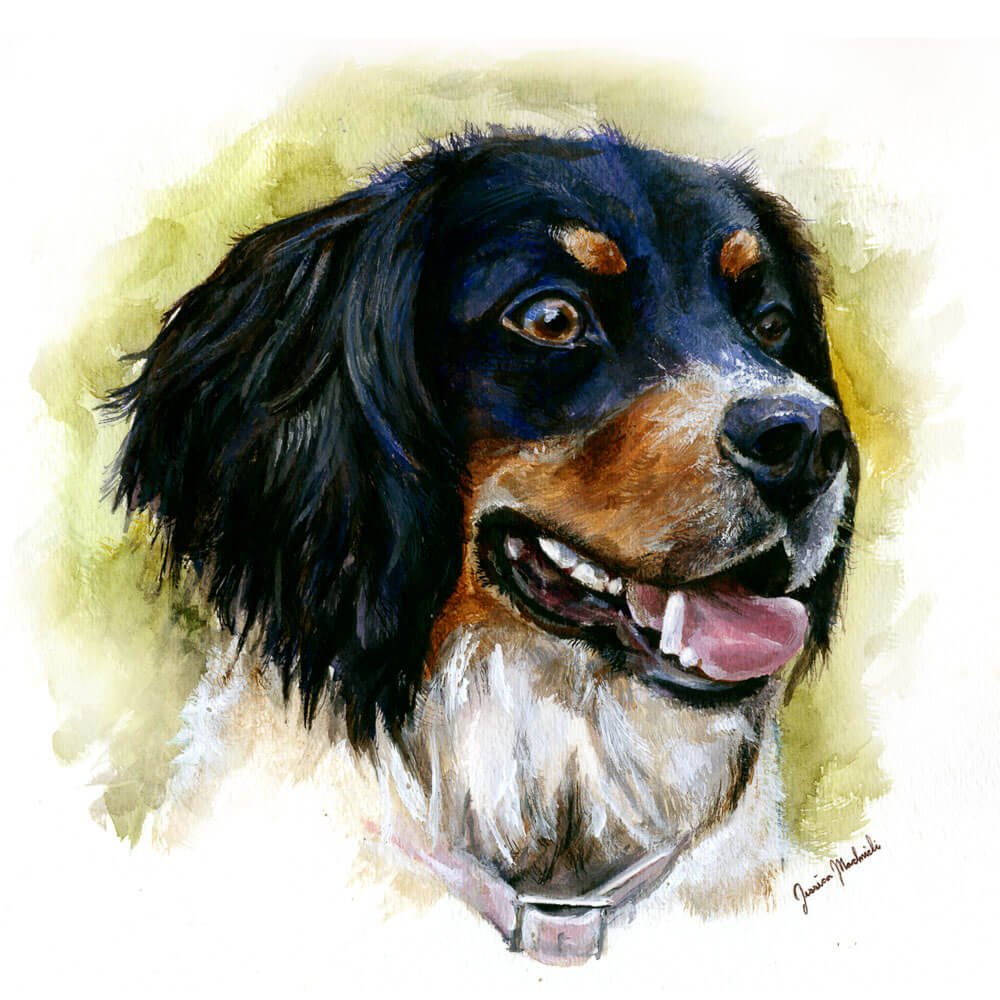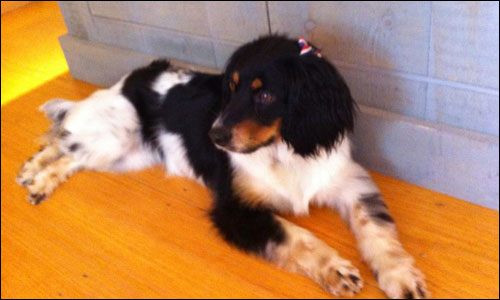 Addison
I came to Woodstock from Tennessee…boy was that a long 2 days, but the nice people at Good Dog Rescue, made it a pretty exciting trip! Before that, I was really lucky to live in a foster home with Julie, my foster mom, who was really nice and taught me lots of things, including something called manners. She told my new mom that she thought I would make a great winery dog.
When I hopped off the bus on April 6, 2012, I went running to my new mom and dad and boy were they glad to see me, maybe as much as I was to see them! We went for a car ride and I arrived at my new home. I was so excited because I could smell squirrels and chipmunks and there were lots and lots of birds to chase…I knew this was my forever home.
When I met Georgia, I just knew we would be BFFS. Georgia was concerned about my taking over Zima's spot for eating and she was not too happy with me playing with toys she no longer played with, but she just couldn't resist my charms! In fact, now that I'm working in the tasting room, NOBODY can resist my charms!! I am a cutie if I do say so myself. Just look at my picture, or better yet, come see me!
I really know how to greet people and sometimes I will lick bare toes, so if you don't like that, please let me know. If you take your time coming in, I may go out an 'herd" you in. I just want you to come in and taste the wine!
I'm still learning not to sneak out of the tasting room because my mom thinks I will get run over by someone in the parking lot. Now I ask you, would you do that? I just want to join you in the vineyard, at the picnic tables or the wine patio. After all, that's part of my job.
See you soon…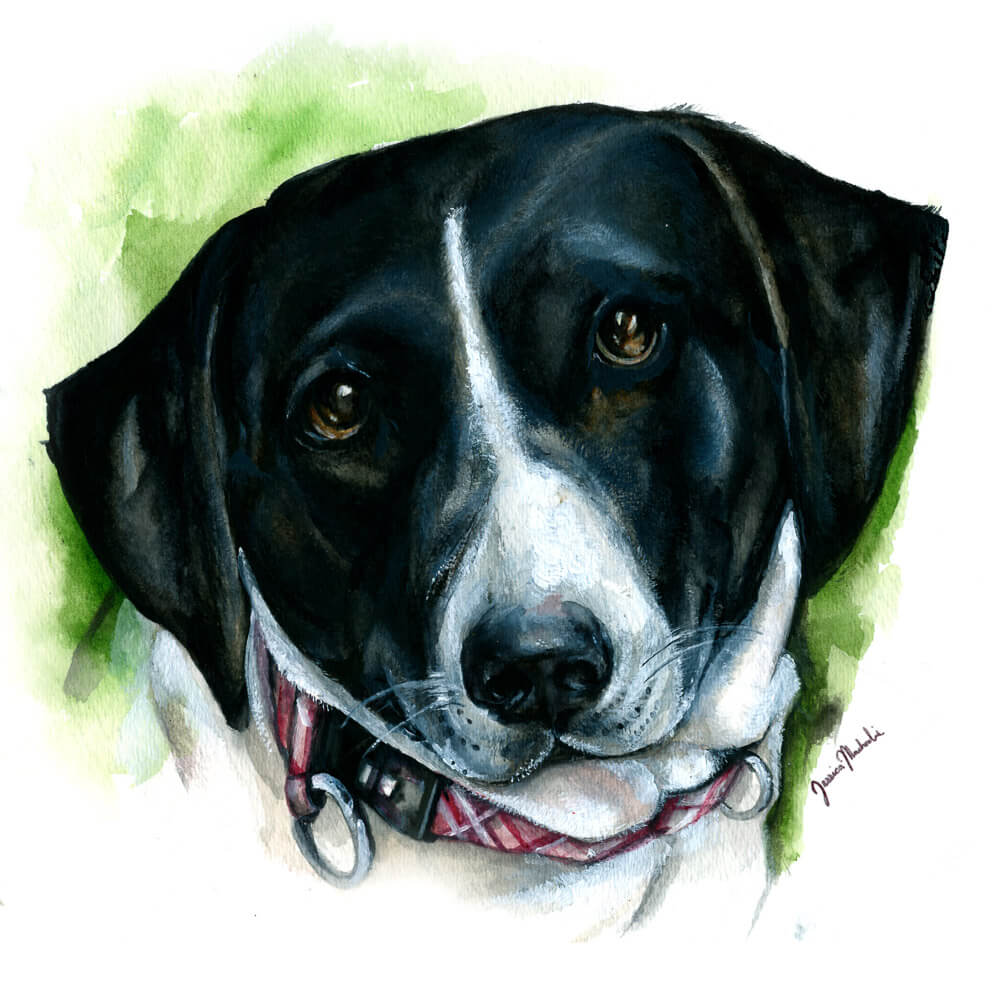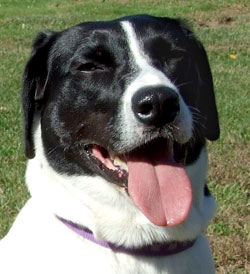 Georgia
Hi! My name is Georgia, although I vaguely remember some people who found me in Georgia, calling me Julie. I was very young and scared and hungry. I never really had any people friends, only dog friends, so I'm really, really shy around new people. I like people, don't get me wrong, but I just have trouble believing they won't hurt me, so please be patient with me.
I love my family! I don't remember having a family of people before. All I remember is being lost for a long time and only having dog friends to sleep with. The people who found me sent me and my friends far away where we all had baths and met our new families. At first, I was really scared of my Mom, but she took me home and that's when I met my Dad, Nikki, Corey and of course, Zima. They are so nice to me and really, really love me! At first, I forgot how to go to the bathroom outside and was afraid to go up the stairs into the house, but my Mom and Dad were very patient with me. Zima, however, didn't understand why I was in "her" house, and wasn't very nice to me. Mom said she had to share her toys with me, but when she wasn't looking, Zima would steal them from me. Since I was tied up and Zima was not, I was left without any toys to play with. Boy, would my Mom get mad at Zima. I felt bad for Zima, but I really wanted to play with toys and she should have listened to Mom. But I showed Zima how cute I could be and that I really liked playing with her, and she finally started playing with me. Usually, she greets me with a growl, but I just ignore her, because I know she loves me. Who wouldn't? I have to try to contain my energy around Zima because she hurt her leg while chasing mice and other interesting things, and I think she's old enough to be my mother, so she has trouble keeping up with me. It doesn't matter, because she's my b.f.f.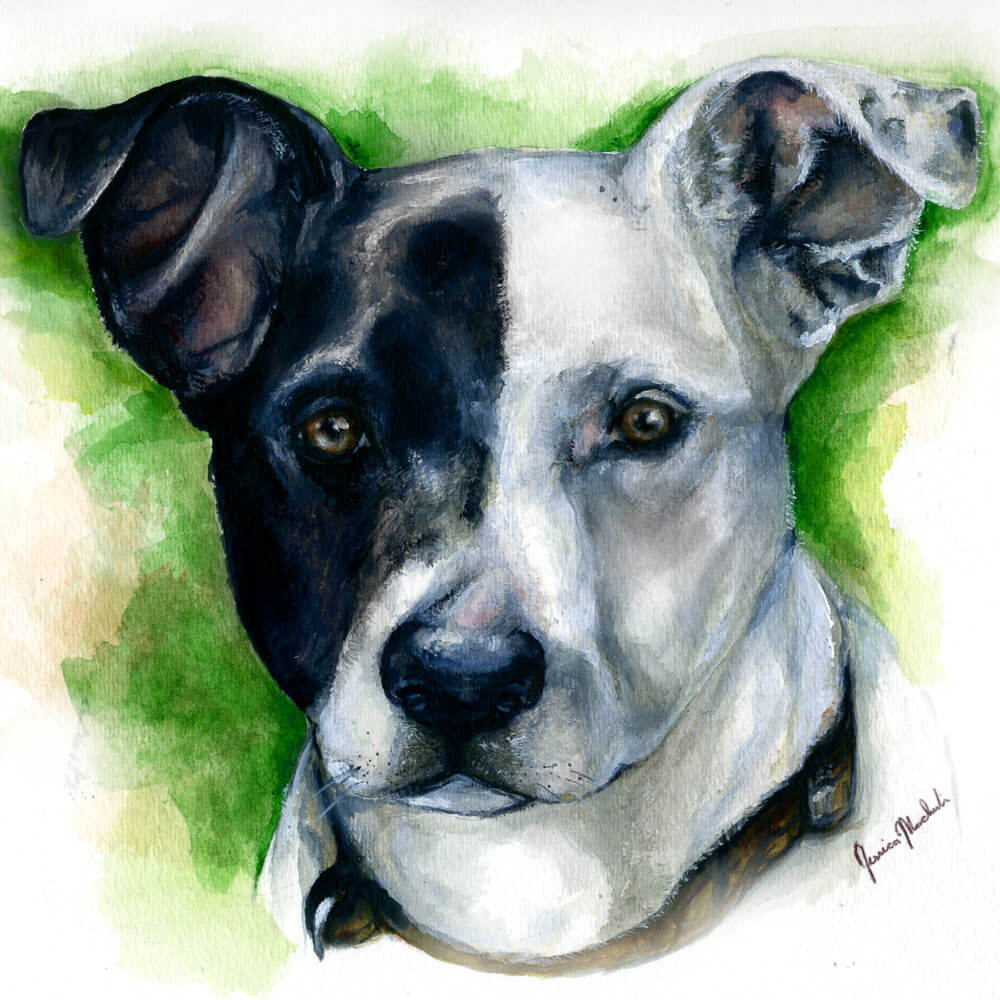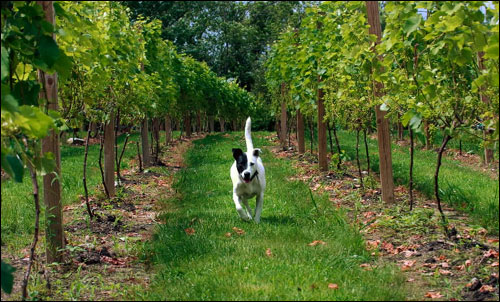 Zima
On Friday, March 24, 2012, we said goodbye to our very special, sweet, gentle, Zima, who had been the wine dog at Taylor Brooke Winery from opening day. We adopted her in 2001 at the age of 1 1/2 yrs old (or so) and it was obvious from the start, that it was fate that brought her to us. She couldn't have been a better companion or winery dog. If you had the pleasure of visiting us before March, you were probably greeted by her as you were getting out of your car. When our guests went out into the vineyard, she would accompany them, proudly showing off "her" vineyard. If guests were eating by the picnic tables or wine patio, Zima was always there to make sure they didn't need any help "disposing" of their food. And of course, on occasion, Zima liked to indulge in a little wine! She loved whites and reds; she had a very developed palate!! Her glass is by her picture on the shelf near the wine bar where is will always remain.
Zima loved everyone who visited, especially when they gave her some special treats, a pat on the head or lots of love. In her younger days, she "babysat" the kids who visited, playing soccer or Frisbee, but in her later years, she had to give that up. We are missing her terribly and our Georgia is missing her, too.. Zima is buried by the vineyard where she belongs, and will still watch over the wonderful people who visit Taylor Brooke Winery.
A BIG THANK YOU to Dr. Gervais and staff at Woodstock Veterinary Clinic for everything you did for Zima and for us. Your kindness and sensitivity will not be forgotten. Cheers Zima!