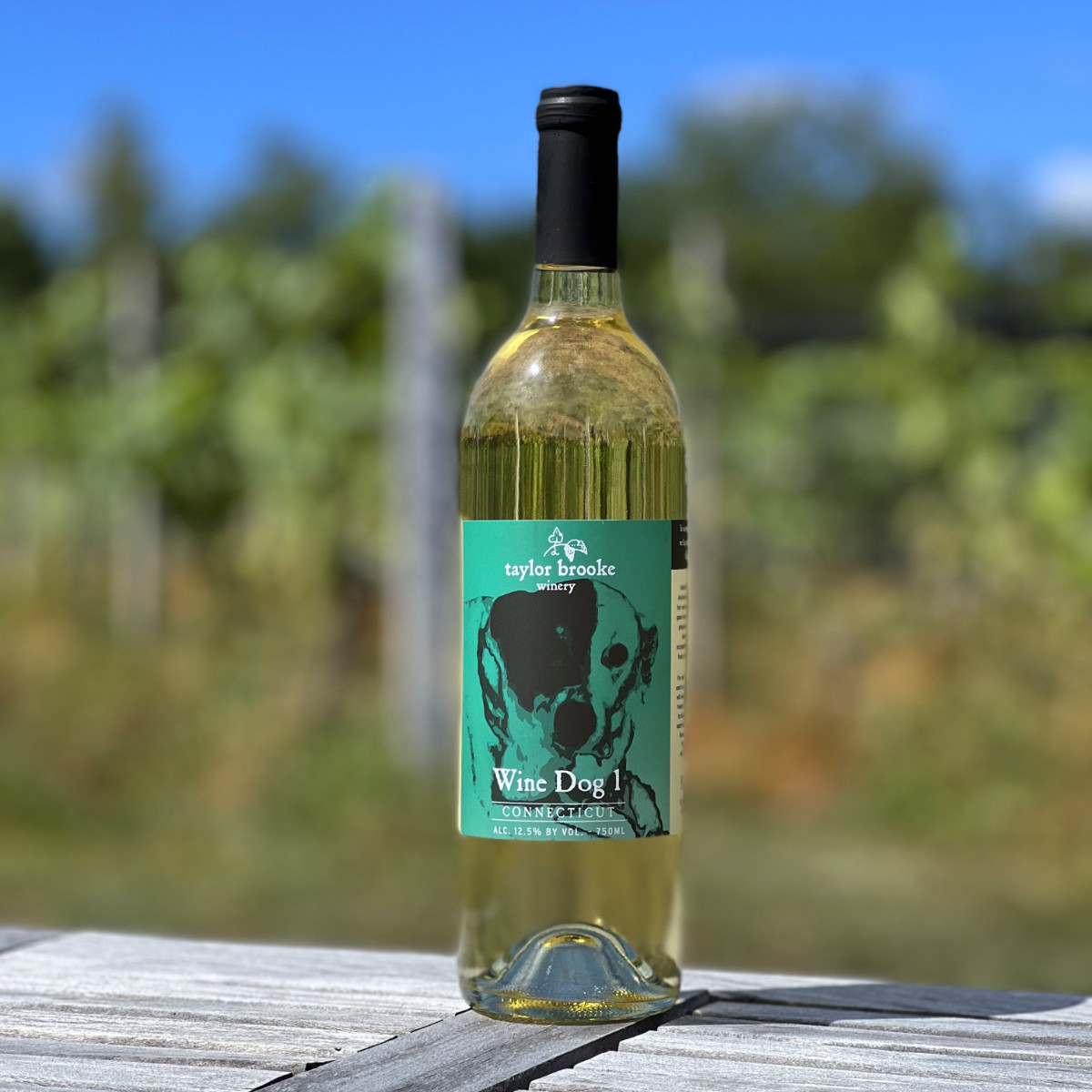 Wine Dog, our flagship wine, is a semi-sweet Cayuga White. On the nose you can notice hints of ripe melon, tangerine and honey. This wine has just enough sweetness to balance the acidity- not too sweet, not too dry. Enjoy a glass while cooking dinner as this bottle pairs well with just about any cuisine that ends up on the table. Try it with any of your weekday dinners such as grilled chicken, shrimp scampi or fajitas.
In memory of Zima, our 1st wine dog.
Adopted in 2001 from the Worcester Animal Rescue League, Zima developed her own job description.  She greeted and gave tours of "her" vineyard to our guests, played soccer and frisbee with visiting kids, helped during harvest and occasionally indulged in a sip of wine (she had a very developed palate for a dog!).
For over 40 years, we have rescued dogs; each one unique in their own way, but Zima will always hold a very special place in our hearts.  To honor her and all rescues, those who've found forever homes and those still waiting for a loving home, we are donating $1 per bottle sold, to the Worcester Animal Rescue League in Worcester, MA. As of 2018, we've donated almost $15,000 in Zima's honor!
This fruity wine has an intoxicating nose, a mixture of tangerine, pineapple and peaches with a sweetness that is balanced by the natural acidity common to New England grapes.